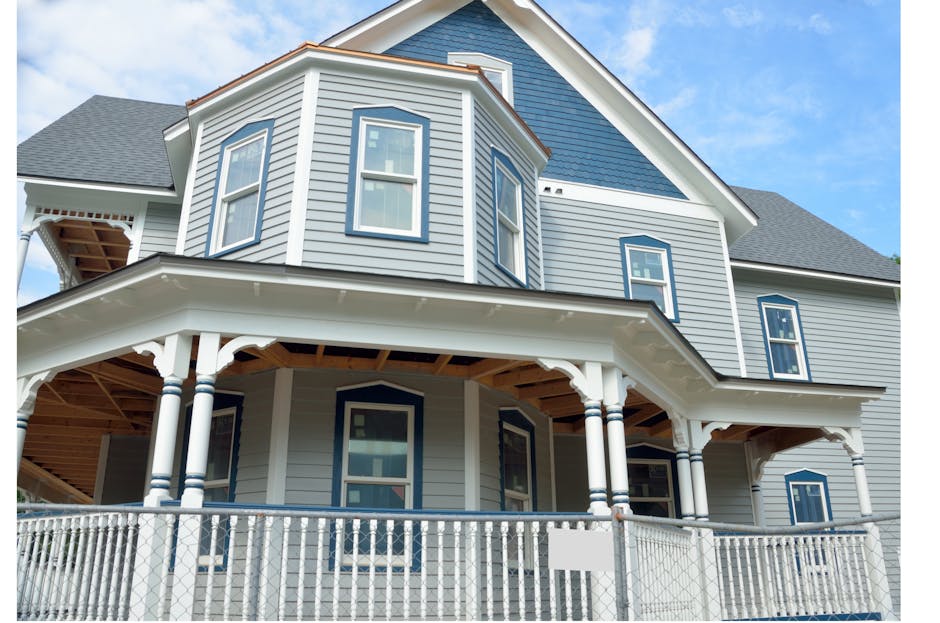 These household trends are some of the top things in old homes that appeal to us – so why don't we add them to homes today?
1. Clawfoot Tubs
What's more luxurious than a clawfoot tub? Bathing in one of these tubs can make you feel immersed in the tub, as well as a sophisticated, stylish statement in your bathroom.
2. Built-in Details
Built-in details like bookshelves and unique fireplace designs give homes character and can give plain walls a boost. They're perfect for displaying personal items and home décor.
3. Laundry Chute
How could we ever let laundry chutes end? For 2-level homes, it's a pain to lug laundry down the stairs. 2-level homes or more should either have a laundry chute or have a laundry room on the second floor.
4. Ceiling Medallions
Intricate designs on the ceiling add elegance to any room. With or without a chandelier, the design molding can add an ambiance.
5. Transom Windows
While transom windows were originally used for extra ventilation, it is also great for flooding rooms with natural light. They can also accent ceiling and create an airy feel.
6. Separate Kitchens
Open floor plans are a huge popularity, but there's something about a closed-off kitchen and dining that can't be recreated. The traditional sit down allows families for a tech-free, family-focused boundary uninterrupted by distractions.
7. Interior French Doors
French doors add elegance and an overall unique architectural element. It can act as a sound barrier without interrupting any natural light. You can use it in a home office, dining room, or walk-in pantry.
8. Spiral Staircase
What screams sophistication but a spiral staircase? When we think of old homes and what used to be the dream in everyone's mind, spiraling staircases used to be the image of appeal.
9. Fireplaces
Before there was central air or heating, fireplaces were built in every room to allow heating throughout the home. Now, even despite HVAC, we love fireplaces beyond the living room – kitchen, bedroom, maybe a master bath?
10. Wraparound Porch
The American Dream used to be a 2-story home, white picket fence, and a wraparound porch. Maybe it still is, but we don't see it as often as we like.
11. Ornate Molding
Thick crafted molding is what makes old homes charming. Every home is different with one-of-a-kind detail.
12. Dutch Doors
Originally designed to keep livestock out and small children in, it may serve the same solution! For those with children and pets that you may not want to mingle at certain times like dinner, Dutch doors might be perfect for you.
13. Pocket Doors
Sliding pocket doors are another element of sophistication, but also serve a great purpose. It can stay open for an open-floor plan, or close for more sectioned off and privacy.
14. Sleeping Porch
An open-air sleeping porch used to be a common element in the home. If you live in a place where the weather is always nice, a sleeping porch may be extremely appealing.
15. Designated Nooks
Another trend lost to open floor plans, we miss the little hidden nooks for the introverts in our lives. We want to see more breakfast nooks, reading nooks, or other unexpected areas.