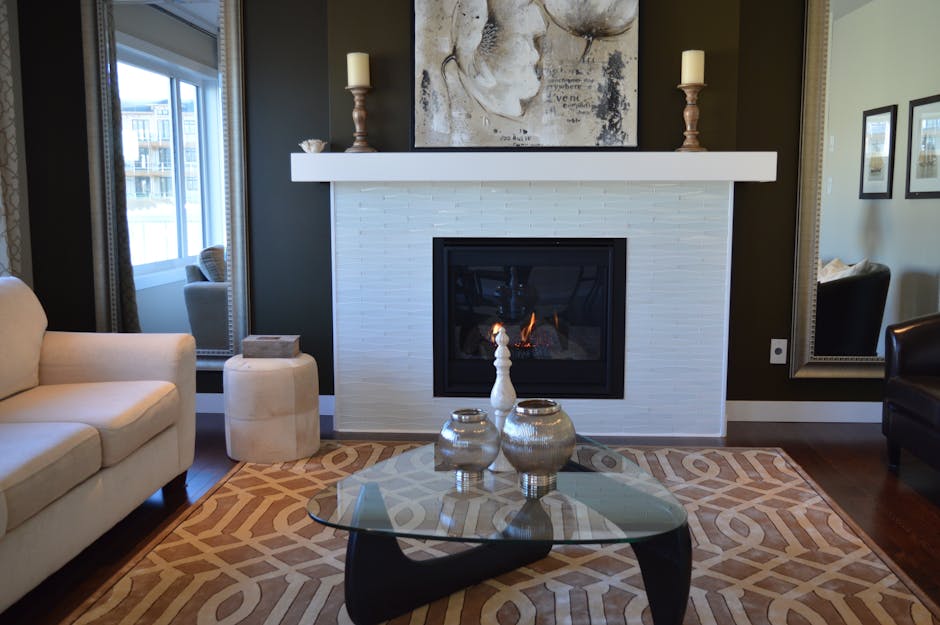 Sometimes we get sick of the interior design in our homes and have the inspiration to re-do it. Unfortunately, redecorating an entire room can get expensive. What if there were ways to transform your room without going overboard and you could complete the task in just a few hours?
Below you'll find 6 different ways you can transform a room inexpensively and simply. Most of these require some to no effort at all!
1. A patch of removable wallpaper
Adding a patch of removable wallpaper is easy to add print, color, or texture to any wall, backsplash, or piece of furniture. The best part about removable paper is the lack of messiness with prep or glue that comes with traditional wallpaper. You just stick it on and go about your day. If you don't like it, you can just peel it off.
2. Switch out accents
If you have accents like throws, rugs, or pillows, these are easy items that you can swap out quickly and inexpensively. It can change the look of a room, making what may be boring or dull into a room of personality. For the savvy shopper, it's easy to work some miracles with $50 or less at a discount décor store, Craigslist, eBay, or IKEA.
3. Paint furniture
A new coat of paint can be just what you need to liven up a bookcase, built-in entertainment, or fireplace. You can paint the whole thing, inside panels, or the outer edges. It's not too ambitious of a project and you don't need that much paint.
4. Couch slipcover
Don't think of the clear slipcovers, but of the colored canvas, linen, and denim covers. A slipcover can add texture, color, and interest into your room. If you have a brightly colored couch, you can use it to neutralize the color and allow yourself more room to personalize the room. It's like getting new furniture!
5. Reposition artwork
Simple, and you don't even need a nail and hammer. Mix up the walls and rooms by interchanging your wall décor across the house. You can lean pieces or groups of artworks on the ground or against the walls. The mantle is also a good place to lean pieces.
6. Change curtains
Without curtains in the room, it can seem bare and dull. With the right set, you can tie the entire design of the room together. Switching out curtains in a room is another inexpensive way to redecorate. For example, if you have heavier drapes from the winter, swap them out for lighter and brighter curtains for the spring.