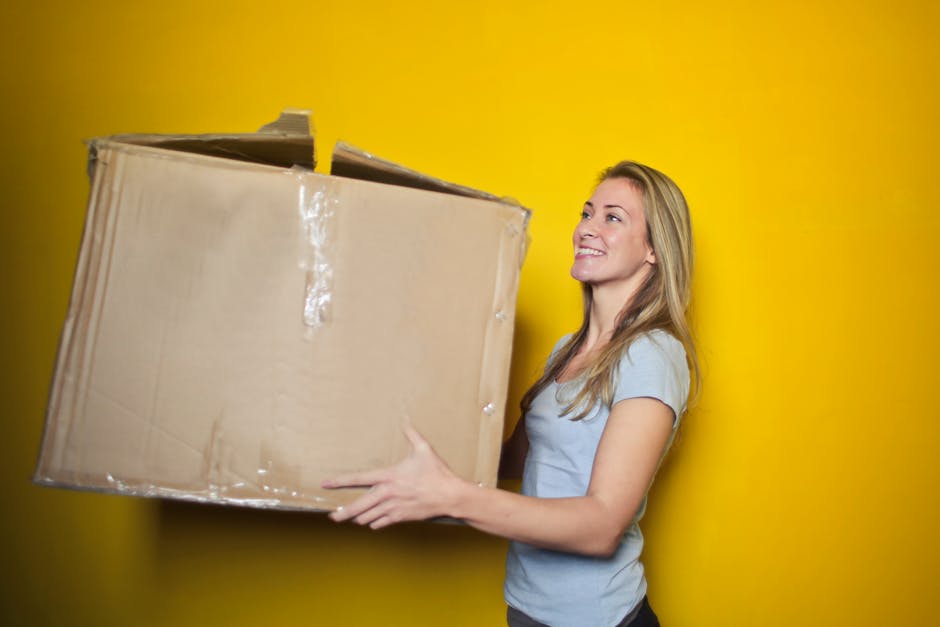 1. Waiting too long to get started
In reality, you should be prepping to move at least 6 weeks in advance, so you have time to order packing supplies, donate/sell things you don't want, and start using up items you won't want to take with you like food, toilet paper, and paper towels.
2. Only meeting one moving company
Get quotes from at least three professional movers before settling with one. If you get these quotes in person, you will not only get an accurate quote but then you'll be able to see how comfortable you'll be working with them. If costs are your main concern, check if the moving companies charge you a flat rate rather than by the hour because things like traffic or flights of stairs can jack up the timed price.
3. Not measuring your new home
You don't want to pay to move furniture just to find out it won't fit in your home. If you don't have a copy of the floor plan, take the measurements yourself.
4. Haphazard packing job
Packing the items yourself can reduce moving costs but organization is important. Not only will labeling the boxes help but labeling the rooms to help movers can help like whose room is whose.
5. Not getting insurance
Even the professionals can break things. The good news is that most companies are required by the law to provide a basic coverage, about 30 cents per pound per item for in-state and 60 cents for interstate move. For this type of coverage, you won't receive a check for the full cost you paid, but a replacement cost based on the coverage limits. Many companies offer additional insurance for "full-value protection".
6. Incorrect timing for your move
Between May to September is moving season since kids are out of school. You might want to be more flexible if you have that opportunity to move between October and April because it could help costs. Moving on a weekday is also less expensive.
7. Not claiming discounts
Many companies will offer moving discount rates for different groups of people like AAA members, military personnel, or seniors. Make sure you do your research for the best possible deal.