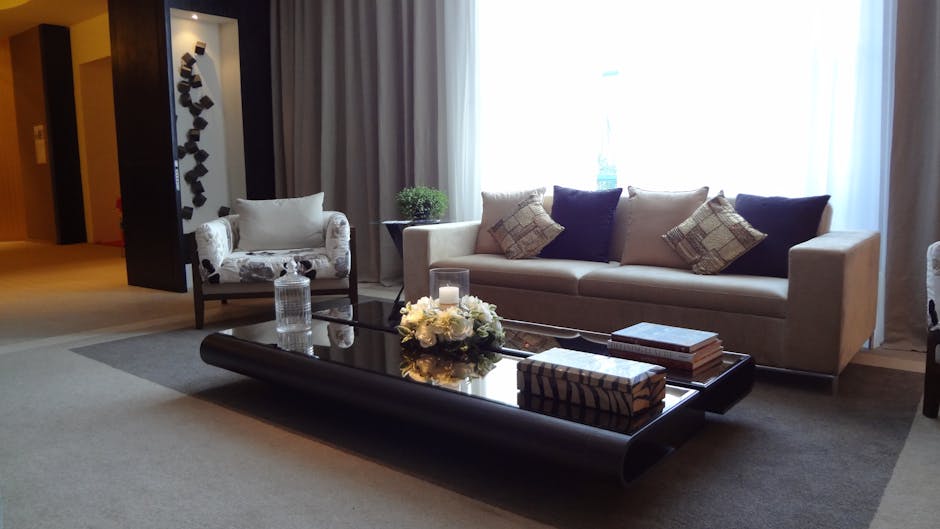 Mentioned in a previous blog, Realtor.com predicted the home décor trends that would take over in 2018, and they were right about jewel tones taking over. These colors are typically the deep sapphire blues, emerald greens, and regal purples. They add a luxurious but cozy feel to any room, which can make your home feel warm and welcoming. Not just that, but these colors typically mix well with neutral tones we normally have in our homes. Here are some of the best ways to decorate with jewel tones around the home.
In the kitchen
The kitchen is a great place to use jewel tones as pops of colors. You don't need to go painting your cabinets, but backsplashes are great places to utilize these colors. You can get tiles, paint, or wallpaper. You can choose an entire wall, or be strategic about it.
In the living room
The living room is a key area for guests and family to hangout. Using the jewel tones as a signature piece or anchor piece can add the perfect amount of warmth into the room. You can pick a colored sofa for the muted space, or transition slowly with a couple pillows.
In the bathroom
Another great place to use paint and wallpaper in jewel tones is the bathroom. You can even go risky and get vibrant floor tiles to use as your pop of color. Powder rooms are usually the best place to use jewel tones because of the small area that allows for the most creativity. You can even get creative and have a colored cabinet or vanity.
In the bedroom
The bedroom is your space to decorate how you want. It's where you sleep, so you can make it as cozy or luxurious as you wish. Beds, headboards, and window treatments are all great spaces to use for you jewel tone accents. You can purchase an upholstered bed or headboard with fabric in your jewel tone, or you can even add a bench or lounge chair in that accent color.