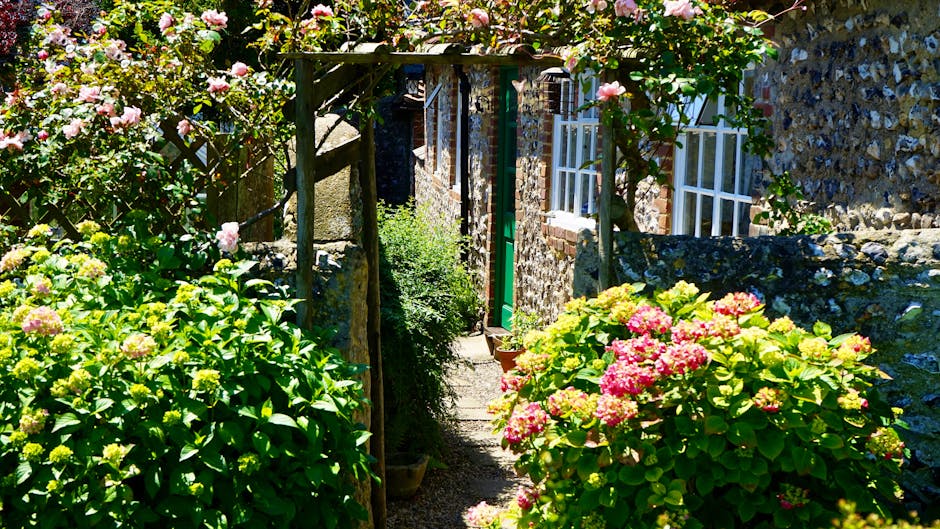 Spring can inspire change, especially for your outdoor spaces. If you're looking for inspiration to update your outdoor space, or even give your arbor a fresh look, here are some ideas to get you started.
Brick
Bring it back to a classic, romantic scene by combining the wood arbor and brick moments to accent your traditional home. To add the romantic factor, you can incorporate Irish moss, potato vines, and a variety of low perennials.
Modern Metal
If you like more modern decorations, add a metal arbor to your backyard to create an intimate entertainment space that will interest your friends and those who can see it. The key to adding the metal arbor is to use strong geometric shapes with layered foliage.
Contemporary Patio and Pergola
Skip painting and adding elaborate detail to give your backyard a more contemporary and simple look. Just add the natural wood arbor to make the patio look nice with a little added shade.
Pool Views
If you have a pool, adding an arbor is all about location. You can create a great space for pool parties and sun bathing. Adding a natural wood arbor with views of your pool not only looks chic but is convenient for pool hangouts.
Arbor Barrier
Using an arbor as a "barrier" is a perfect elemental addition for those with oversized, open backyards. Add a richly stained arbor towards the lining of your yard to help stabilize the space. With the arbor, you can create a more intimate and interesting open space.
Luxe Living Space
If you're ready to make your outdoor space "high-end" yet contemporary, a luxe design is the way to go. Whether you have an arbor or are looking to build, adding large drapes, a fireplace, and plush patio furniture is simple yet absolutely stylish.
The Cottage Garden
Nothing is more romantic than a lush, colorful garden with a cute entryway. If you have a gate into your yard or garden, add an arch over it and/or a rose trellis to make a beautiful entrance into your backyard.
Private Pathway
Another way to utilize an arbor is by covering a private pathway from the side of your house into your backyard. To add a little magic, add some dwarf mondo grass for fluff and stepping stones for an inviting boost. Cover it with aged-wood arbor for the extra allure.
Front Focal Point
Why hide a gorgeous arbor in the backyard when you can easily add it to the front? If you have a front garden, and arbor is the perfect place to add a little more of the "wow" factor. Adding some stone architecture to a wooden arbor creates the focal point that will draw attention to your home.
Minimalist
You don't have to spend a lot of money to create a simple, chic design to your backyard. Why overthink it? Even with a simple, unpainted arbor and firepit combo, it is the perfect design element for those with smaller homes or tiny backyards.
To see more ideas or to see some pictures, visit the original article at HGTV.com.