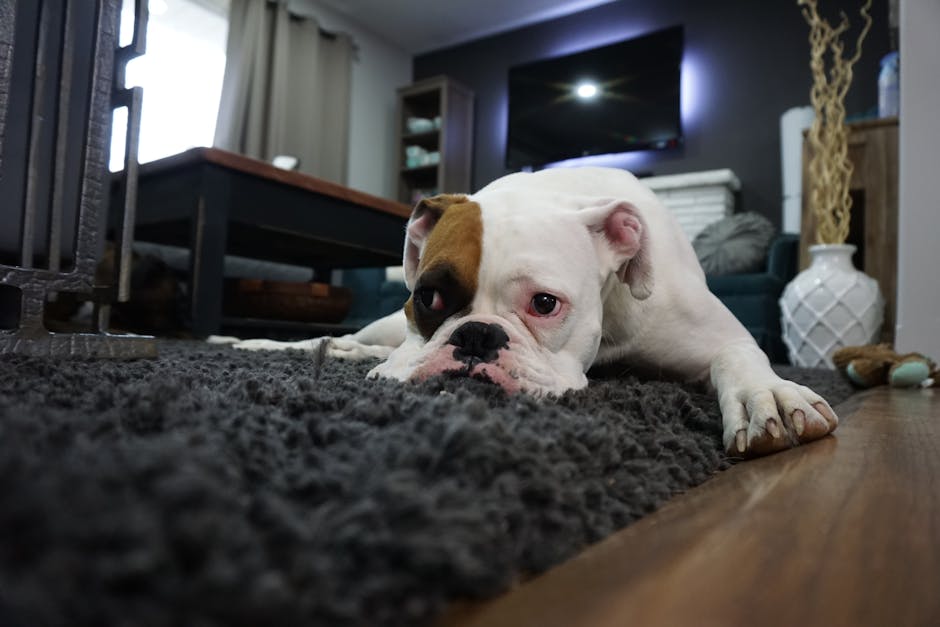 April showers bring May flowers, which can mean muddy footprints across the house. If you would rather dedicate a rainy day to making a rug rather than spending a lot of money, here are a few ideas to try!
This simple, sisal rope rug is a perfect addition to the home whether it's going inside or outside. You can use it on the porch, as an entry mat, in the bathroom, or in the kitchen.
The pompom style rug allows you to add a little color to any room. A fluffier rug, you can add it in the bathroom, in a kid's bedroom, or you can use it as a resting spot for your furry friend.
Instead of spending a good amount of money on a nautical rug, you can make your own with a basic rug. Express your style on the patio or porch by taping off your design and painting the rug to turn it into a major focal point.
You can make a monogramed rug out of any cheap, dollar store rug. It's perfect to use as a doormat into you home, adding a little class from this tiny accent piece.
Use some old shirts for a rug perfect for a kid's room or bathroom! This is a great DIY to get the kids involved in when using their shirts to create their rugs.
If you prefer the minimalist look, go for a modern wood slat mat for your front door or to create a spa-like bathmat for the shower.
If you had a recent upholstery project, you can use any leftover fabric to create a rug or fabric mat that could be placed anywhere around your house.
Another idea for your used t-shirts can be a textured rug compared to the braided rug. Take some scissors to a ruined t-shirt and place it into the bathroom or bedroom.
Take any natural rug and weather-resistant paint. Using any stencil, create a cute greeting to welcome your guests in.
Turn any drop-cloth into an area rug by painting your own design. Especially with quirky, fun patterns, painting your own will be a lot cheaper than purchasing one.
Another money saver can be combining two small rugs in order to make a long, rad runner. You can choose your own design and combine them with yarn, robe, or sew them if you are savvy.