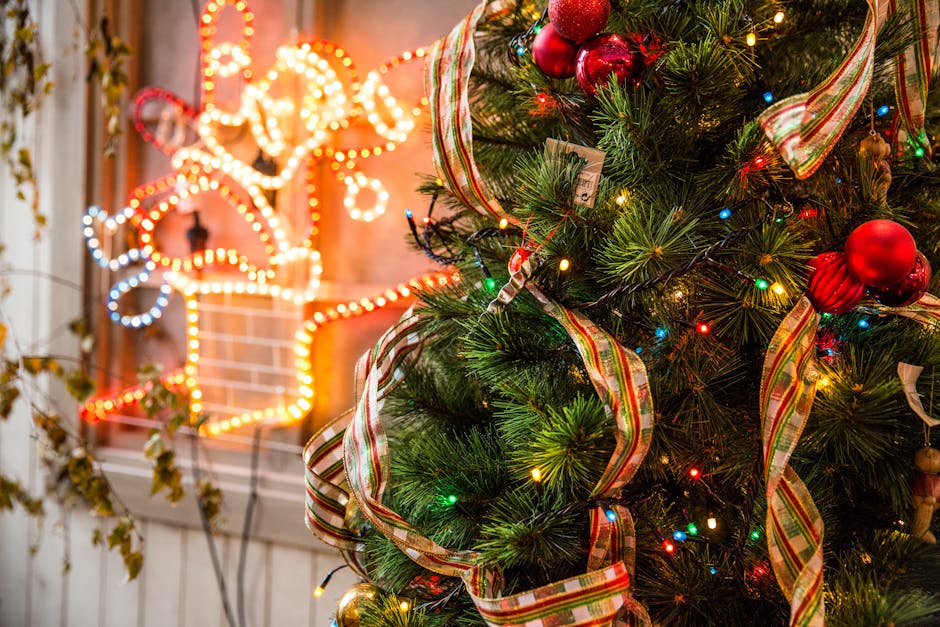 Christmas will be here before you know it, and if you haven't already decorated your house for the holidays, now is the time. Maybe you want to change up some of your most traditional Christmas decorations, or add to your already existing decked halls. Here are some great places to find deals on Christmas decorations:
Kirkland's
Pier 1 Imports
Jo-Ann
Big Lots
Sears
Target
Home Depot
To add to all the deals, here are some awesome finds that you didn't know you wanted, or needed, for your home deco.
1 – Burlap Stockings
Stockings are the eye-catcher for your fireplace or the room where you display them. They can represent your family and who's a part of the Christmas traditions in your home. These stockings will be a shabby chic addition to your Christmas decorations. They are made from natural burlap and have a soft, cotton lining with a tailored ruffle top. You'll have the option to personalize them with your family's names or initials.
Not only is the tree skirt a great way to hide the base of your tree, but it also works perfectly to decorate your tree with all the Christmas gifts you are giving. Add to your farmhouse style decorations with this festive tree skirt that leaves enough room for all the presents. This quilted tree skirt features 100% cotton with the pom-pom ball trims. You have the color options of red and ivory, both coming in a size of 60".
Display your family and friend's Christmas cards this year with this perfect holder to bring Christmas into any room. If you usually struggle to find room on the refrigerator for all the Christmas cards you get in the mail, this holder lets you have 22 cards on it. It is a metal 5-tier frame with hand-twisted loops to insert the cards.