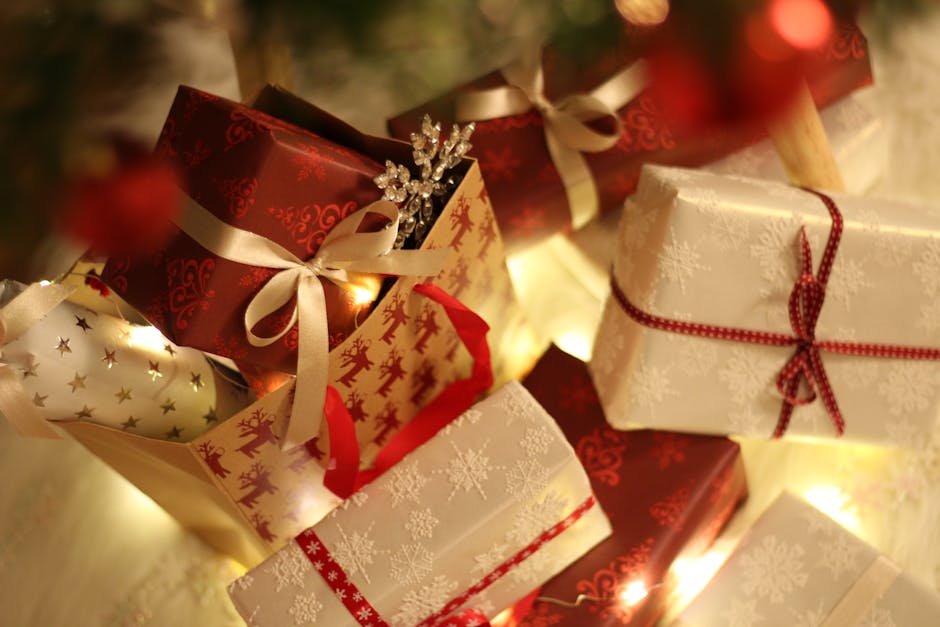 1. BYOB Wrapping Party
Bring-Your-Own-Bow, that is. The holidays usually mean a lot of gift wrapping, and why not host a wrapping party with friends so you can enjoy the company while you wrap gifts for family and friends. You supply the wrapping paper and other good treats, and guests can bring their own bows (and maybe their own booze, too)!
2. Gingerbread House Competition
Building gingerbread houses is a fun tradition that not many participate in anymore. Bring it back by holding a competition in your home! Encourage guests to get creative and inventive with their gingerbread's curb appeal. Don't forget the essentials: buttercream frosting, gumdrops, cinnamon candy.
3. Holiday Movie Marathon
What's better than a movie night in with some snacks and drinks, especially a holiday movie marathon? Throw on the traditional and classic movies: A Christmas Story, Home Alone, Elf, How the Grinch Stole Christmas, The National Lampoon's Christmas Vacation, and other fan favorites. Cuddle up in some blankets on the couch and camp out with friends and family.
4. Icing Cookies
Gingerbread men, snowflakes, snowmen, and Christmas trees – icing cookies as a party is a great theme for everyone from adults to children alike. Everyone can enjoy baking and icing their cookies to the Christmas theme or their favorite superhero.
5. DIY Ornaments
Show off each other's craft skills and decorate some ornaments. Even make it a contest to see who can make the best ornaments. Gather different supplies like paint, stickers, Sharpie, and even glitter. Allow your creativity to shine!
6. Tacky Sweater Party
Not just a great time to wear the ones that you already own, but try to make your own ugly Christmas sweaters. Give people options with felt, bells, and even strange toys. Even if your friends don't know how to sew, you can use iron-on stickers or fabric glue to create your masterpieces.
7. Pancakes and PJs
Footsie pajamas or matching fleece pants, have an excuse to wear those fancy pajamas other than Christmas morning. Everyone can bake their favorite pancakes with a pancake and fruit bar while wearing your festive pajamas.
8. Pallet Painting Party
A different and unique idea that could inspire craftsmanship in all. Gather some pallets and create your very own Christmas themed pallets to paint, decorate, and use as household decorations. Hang it on the wall, place it on the mantle, pose it on a table, or put it outside – the possibilities are endless.
9. Wreath Workshop
Who doesn't love a homemade wreath? You can pick your favorite sports team, make it completely out of bows, or use the tradition garland to create your own wreaths to hang on your doors.
10. Stocking Soiree
If you've been wanting an excuse to create new stockings, now is your chance! Gather your friends and family to create new stockings for everyone! Bring your own stocking and supply the lettering and other designs for everyone to enjoy.
For inspirations, check the original article at Realtor.com.