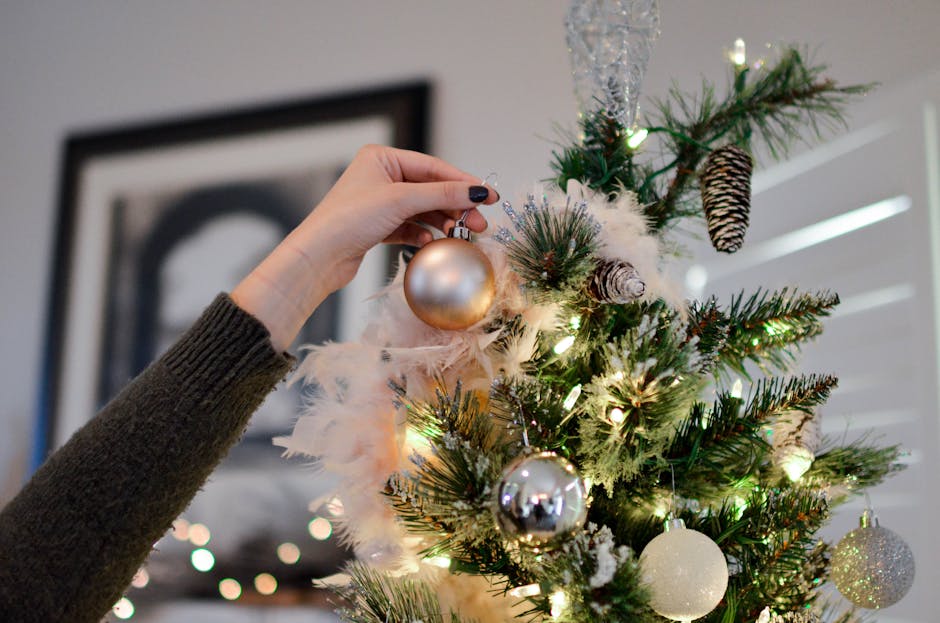 When it comes to decorating your home for Christmas, it can be a task that you don't have time for or just don't want to do. These items are not only cheap, but can make your home festive without all the effort.
Pop-Up Christmas Tree
While it may not actually "pop-up" when you pull it out of the box, putting together this tree is a lot easier than your traditional Christmas tree set-up. For $199.95 at Hammacher Schlemmer, this tree can be put together in minutes and already comes with garland and ornaments.
All you need to do is assemble a 6-foot pole, and essentially "hang" the tree around the pole. Even if you take your time with it, it only takes minutes to complete.
Fake Fireplace
Having a fireplace can change the mood of your Christmas gatherings. If you don't have a fireplace, you don't have to worrying about one of the clunky, electric ones that you set up in the corner of your home. In fact, no need to worry about heat at all. With a cardboard fireplace from Amazon at $9.98, this is the perfect item for decoration and pictures.
Don't want to buy a cut-out? That's okay because the Yule Log Youtube channel offers hours of a running fireplace to display on your TV.
Projector Lights
These can not only be a lifesaver, but a game changer on your home décor. If you're not in the Clark Griswold spirit of Christmas, but don't want to be the only non-lit house on the block, this projector is cheap and can add a festive lightshow on your home. For $25.98 on Amazon, the projector shows colorful snowflakes twirling on your home. It can cover a 2,500-square-foot area from just 25 feet.
Not interested in snowflakes? Many other places are selling the light projectors with simple designs or even favorite Christmas cartoon characters.
Inflatable Wreath
If you're not into garden shopping or DIY, an inflatable wreath can keep decorating simple. For just $11.99 on Amazon, it comes equipped with a repair hatch, hang tab, and string.
Chair Covers
For those not interested in a festive table display, covering your chairs can add the bit of holiday cheer to your table that you're looking for. You can purchase a set of 6 for $14.99 on, you guess it, Amazon. If you're going to need to mix and match seats to accommodate for your family, this will be perfect to hide the different chairs and blend them all in.
Electric Menorah
If you don't want to worry about candles causing hazards or children burning their fingers, you can get an electric menorah for $30.99 on Amazon. No need to worry about an increase in the fire hazards, and it takes less time.