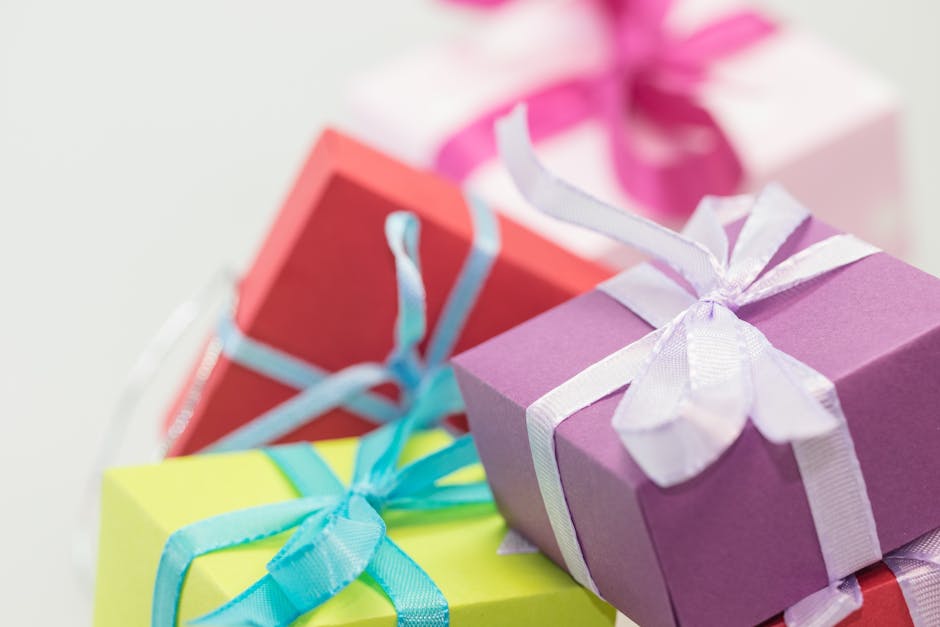 If you're looking for some last-minute gift ideas with just a week and a half left until Christmas, here are some awesome ideas you can get all from Amazon.
1. Set of 140 colored gel pens
Who – adult/child doodler
Price – $19.99
This set includes 31 glitter, 27 neon-glitter, 25 metallic, 13 standard, 4 swirl, 20 pastel, and 20 neon pens.
2. Lavender bath salts
Who – any who need stress relief
Price ­– $11.49+
You'll have the option of 3 sizes.
3. State-shaped cutting board
Who – any home owner
Price – $16.42+
Available in every state, including Puerto Rico.
4. Wooden stamp set
Who – creative kids
Price – $9.99
Great to get crafty kids involved of all ages (with washable ink).
5. The Food Lab
Who – obsessive chefs
Price – $29.97
Teaches home cooking by the sciene.
6. Seat gap filler
Who – car owner
Price – $19.99
This set includes a pack of two.
7. Handheld musical toy
Who – groovy babies
Price – $7.64
It plays Mozart, Chopin, and other composers without annoying parents.
8. Dead Sea mud mask
Who – skincare improvers
Price – $14.95
Ingredients include mineral-rich dead sea mud (helps remove dirt from pores) and shea butter (moisturizes skin).
9. Astrophysics for People in a Hurry
Who – interested readers
Price – $8.02
A brief overview on the mysteries of the universe for those who don't even understand science.
10. Ferrero Rocher Hazelnut Chocolates
Who – anyone who likes chocolate
Price – $14.08
This gift comes with 48 pieces of chocolates.
11. Pair of binoculars
Who – bird peepers, outdoor enthusiasts, spies
Price – $28.99
Could be a gag gift or for someone who is going on a trip soon.
12. Portable charger
Who – the battery wasters
Price – $39.99+
Takes approximately 10-20 hours to charge depending on the cord. It can charge an iPhone 7 seven times, Galaxy S6 five times, and an iPad mini 4 times.
13. Air purifier
Who – anyone
Price – $82.99
The HEPA filter captures dust, pet dander, mold spores, and pollen, and neutralizes odors.
14. Exploding Kitten card game
Who – all ages
Price – $19.99
Essentially, Russian Roulette except with exploding kittens.
15. Magnetic wristband
Who – home improver
Price – $10.65
Allows for easy nail and other metal item access.
16. Electric griddle
Who – home cooks
Price – $35.56
A non-stick griddle with a removable drip tray to catch grease and such.
17. Portable padded seat
Who – sports fans
Price – $39.46
Available in 8 colors, it transforms their seat for more comfortability.
18. Gnome-killing garden statue
Who – cat-loving gardeners
Price – $25.95
A cat eating some gnomes, it works for the comedic side of your gardener.
19. Balsam- and cedar-scented candle
Who – those who like scents
Price – $19.80
A Yankee Candle that'll burn up to 150 hours, spreading holiday cheer until its gone.
20. Ukulele Starter Kit
Who – any who don't know the ukulele
Price – $49.99+
It is available in 6 different finishes.
21. Balance board
Who – those looking for core strength
Price – $25.99
Improve stability and posture, as well as build strength and muscle.
22. Stainless steel nesting bowls
Who – Cookers
Price – $24.95
Comes in a set of 6 different sizes.