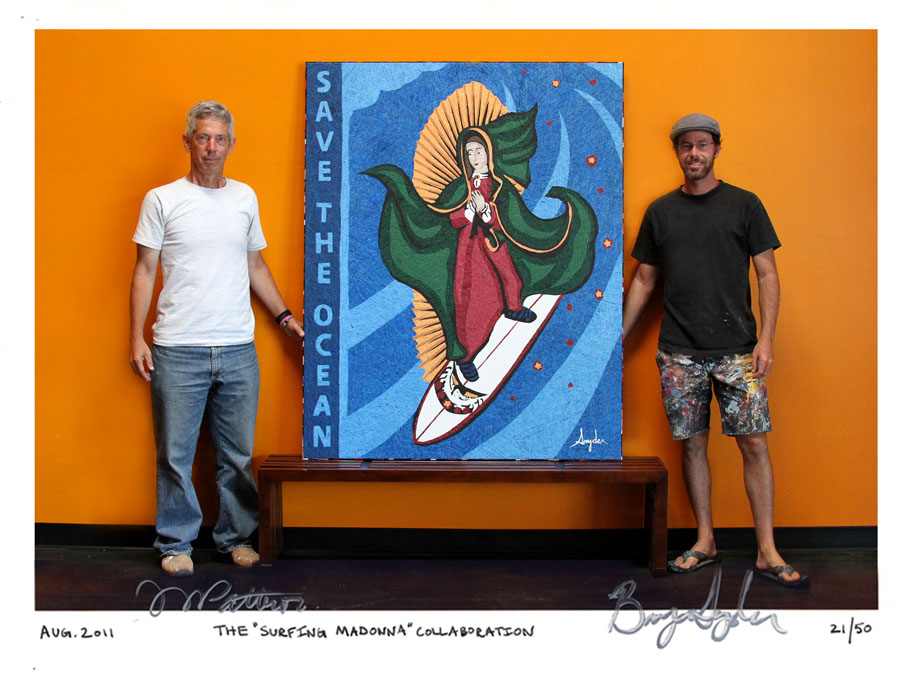 Last week, I had the privilege of being on the American Dream to talk about the Surfing Madonna Oceans Project. If you haven't had the chance, check out the video!
For those familiar with the Encinitas community, there is a mosaic called the Surfing Madonna, created by artist Mark Patterson. The Surfing Madonna Oceans Project was created by Robert Nichols and Mark Patterson in 2013, and is a nonprofit organization based in Encinitas. As part of their mission, they strive to bring the community together to "Save the Ocean" and protect it while it's not too late.
They look to expand our community of ocean advocates by implementing:
Youth education programs
Ocean conservation project grants
Marine mammal rescue and recovery initiatives
[helping] children with special needs experience healing powers of the ocean
They spend over $120,000 on these projects and programs, receiving their fundraising money from the Surfing Madonna Beach Run, Encinitas Half Marathon, private donors, business sponsors, and grants.
As some may or may not know, the Encinitas Half Marathon is one of the big fundraising events for the Surfing Madonna Oceans Project, and will be coming up this March!
On Sunday, March 4 at 7:30 am, the Half Marathon will consist of:
7+ miles of oceanfront running along Hwy 101
Minimum pace of 14:53 minutes a mile
The allowance of strollers, running chairs, and racing chairs
Free parking
And, more!
Until Febraury 15, the price for registration will be $105, and after that it will be $115 until they sell out. To make it for a comfortable event, the event is capped at 5,500 people, so make sure you get yourself registered! If you don't want to participate, you can also volunteer to help at the event!
For more information on the Surfing Madonna Oceans Project, head to their website to see what they're up to!
Photo credit: http://carlsbadcrawl.com/surfing-madonna-collaboration-photo/