With the kids out trick-or-treating or a late-night Halloween party, whip up one of these cocktails to get into the Halloween spirit and spook your friends with these delightful recipes. Check them out from HGTV.com!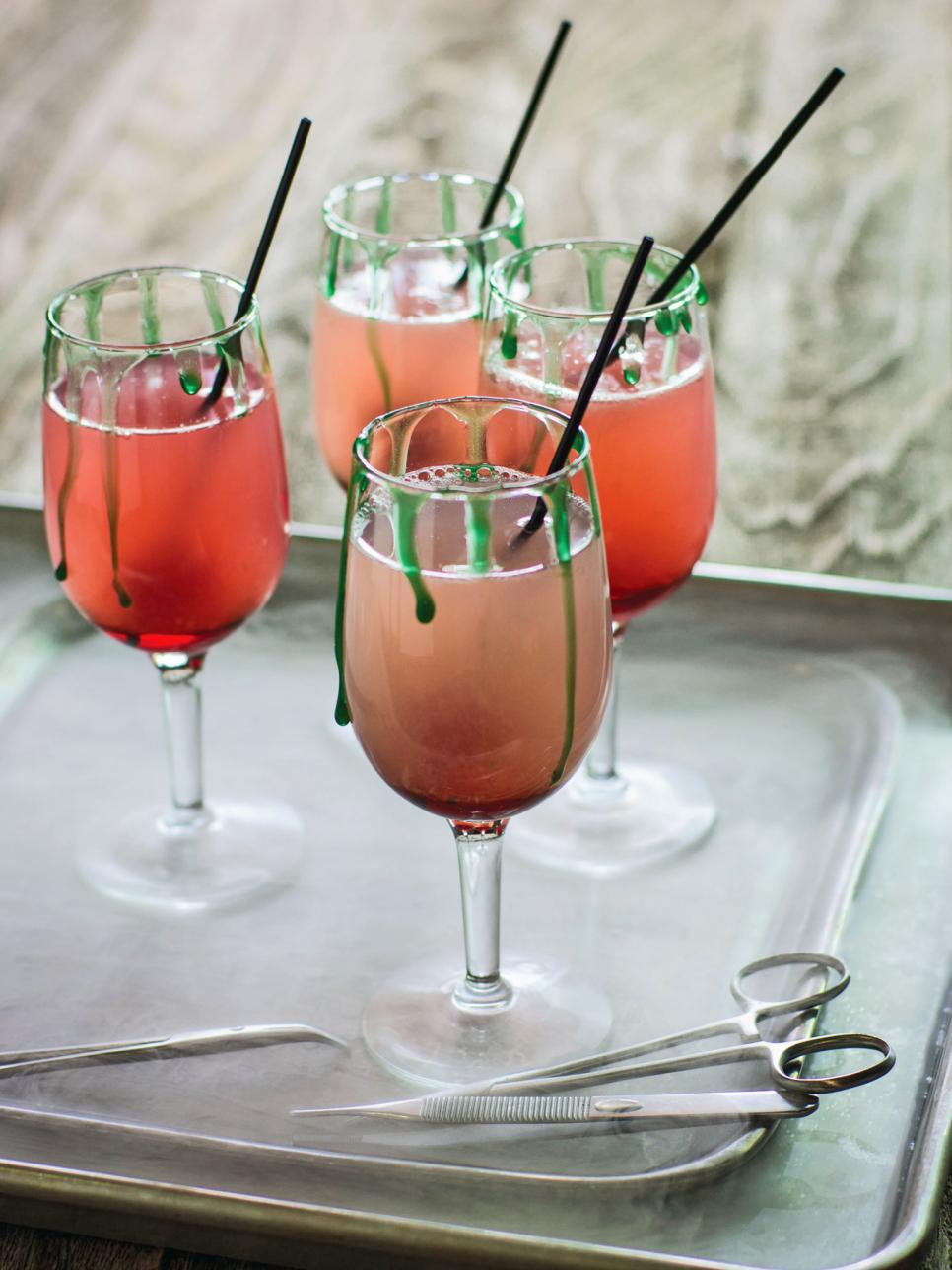 The favorite summer cocktail just got creepy. With some spooky syrup editions, this concoction of lime juice, triple sec, and tequila is a great one for the spooky season.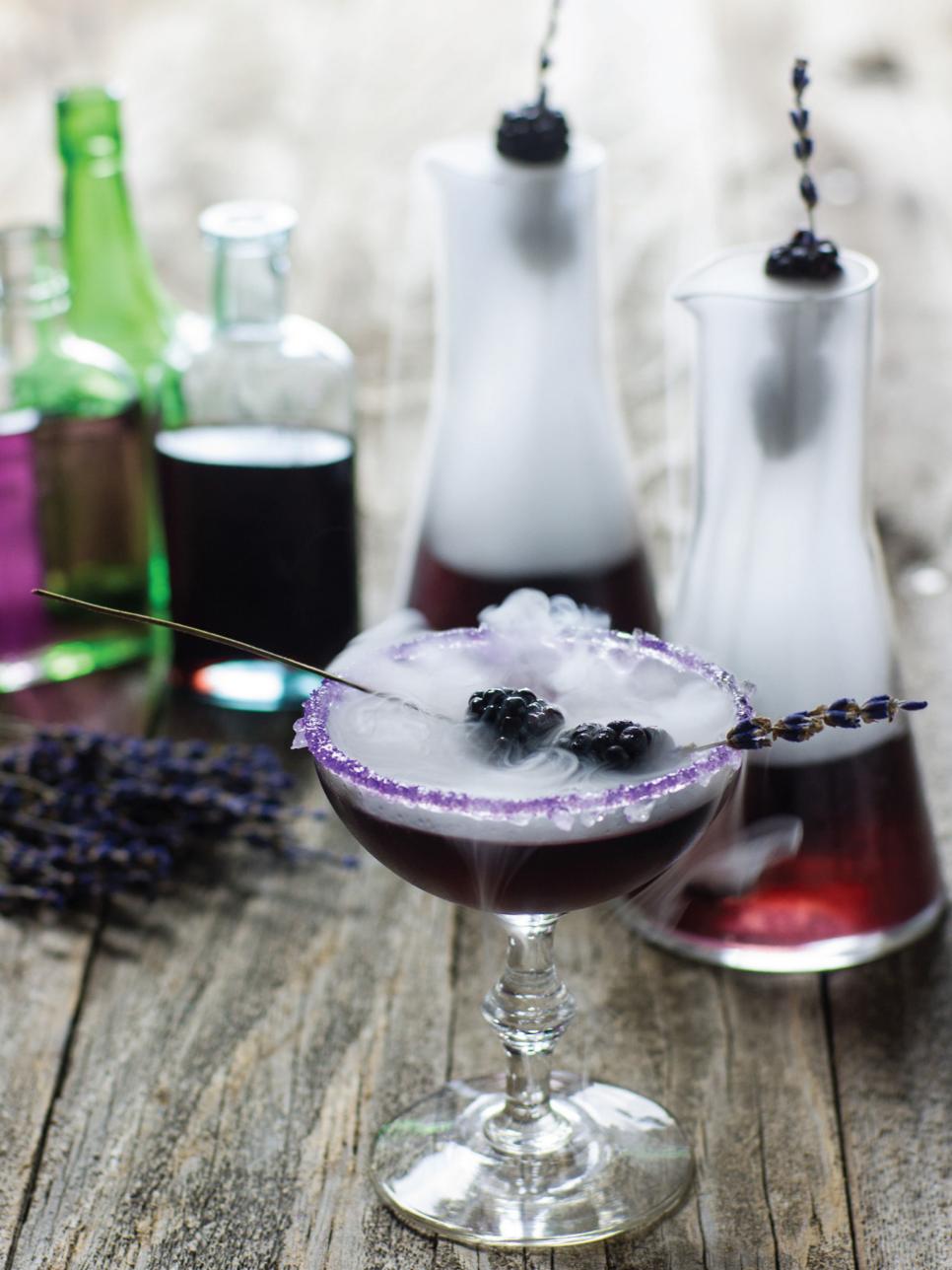 Have some fun and unleash this devilish drink on guests. Mad with vodka, aromatic herbs, and blackberry liqueur, not only is it refreshing but can change someone's identity.
Dry ice chips can give any drink a sinister sip. With this bourbon shot, the ice will lead to a smoky flavor. Let the dry ice dissolve before drinking.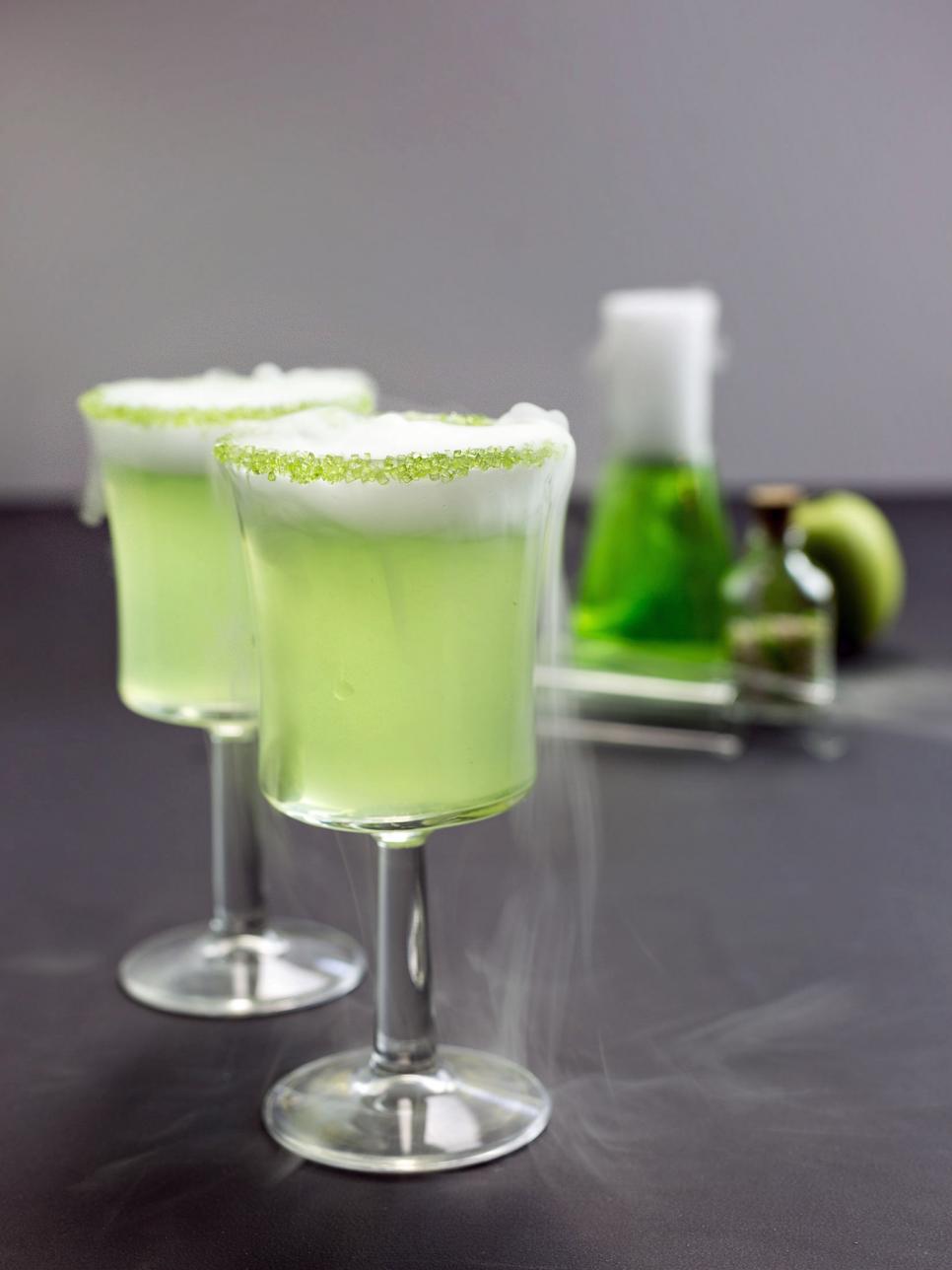 A wicked sweet and sour mixture, a splash of bubblies can give this drink a magic potion appeal.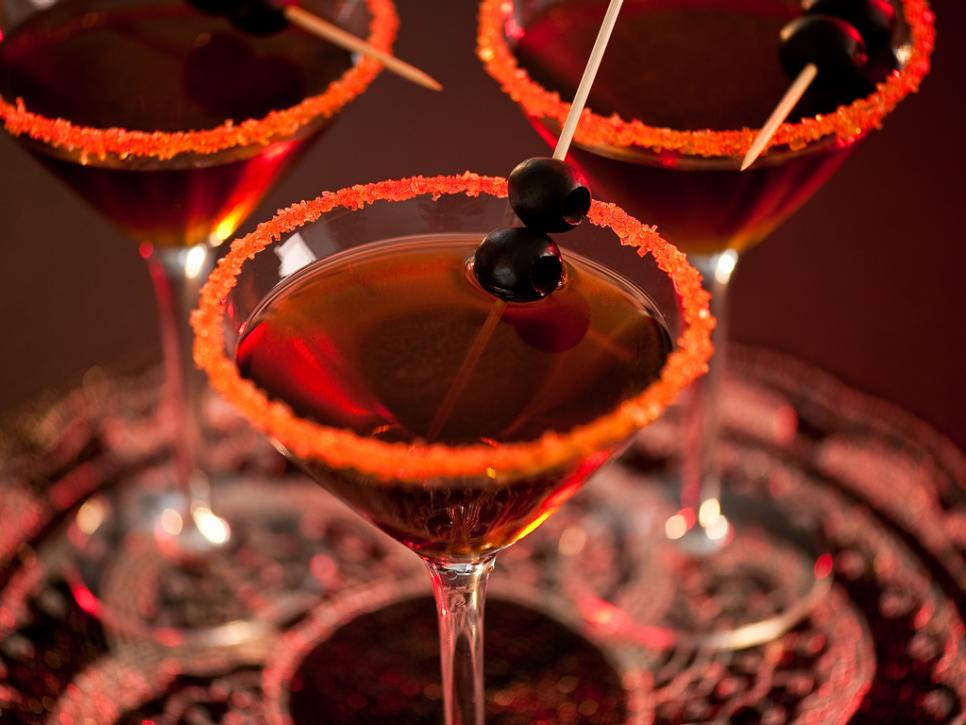 Dark rum and black olive garnish – it's a midnight party. Dress it up for Halloween and use orange sugar along the rim.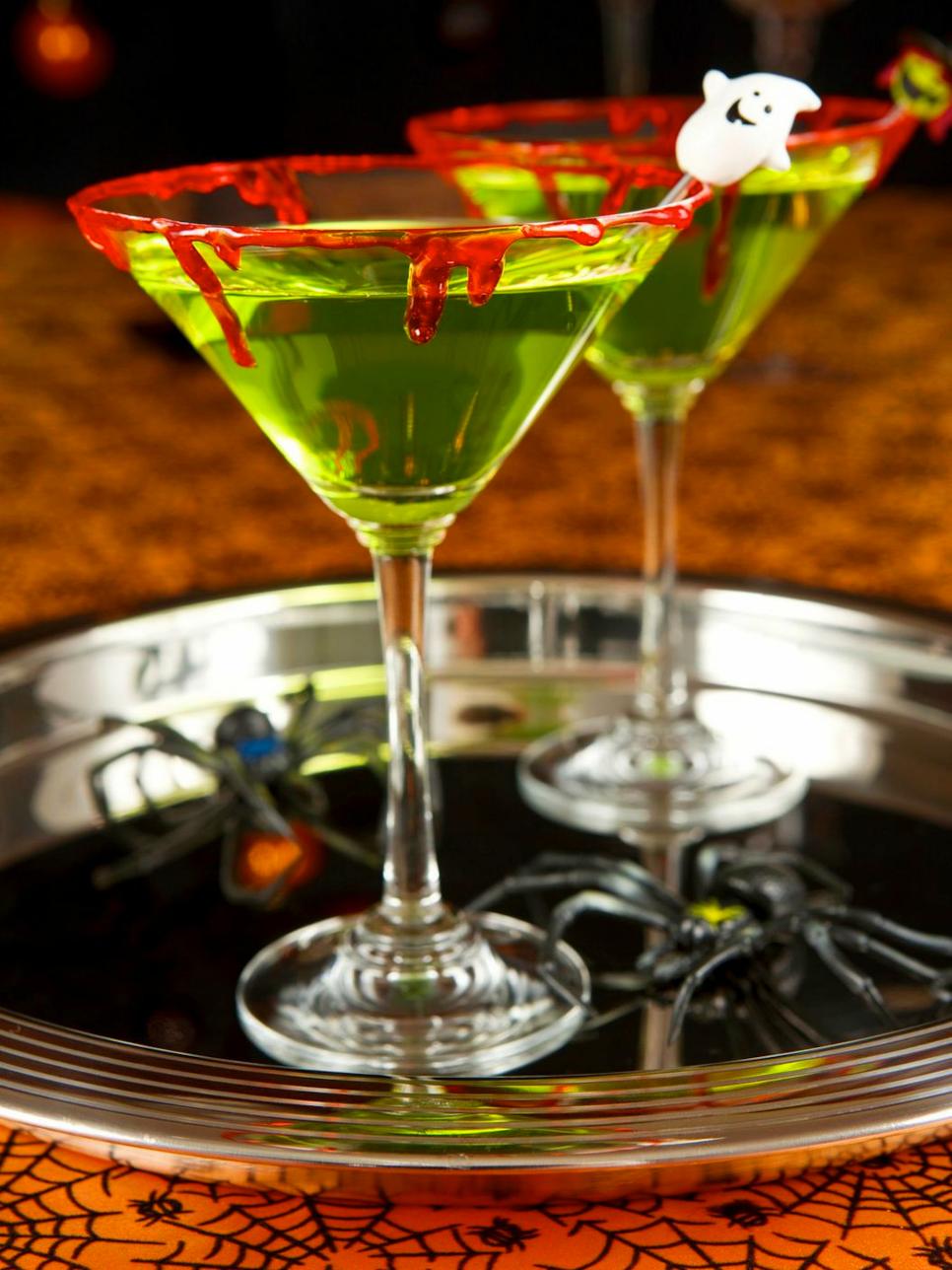 A mix of 4 liquors, you might be a little zombified by the end of the night. Add an eerie green hue and some red slime, you've got yourself a cocktail fit for the undead.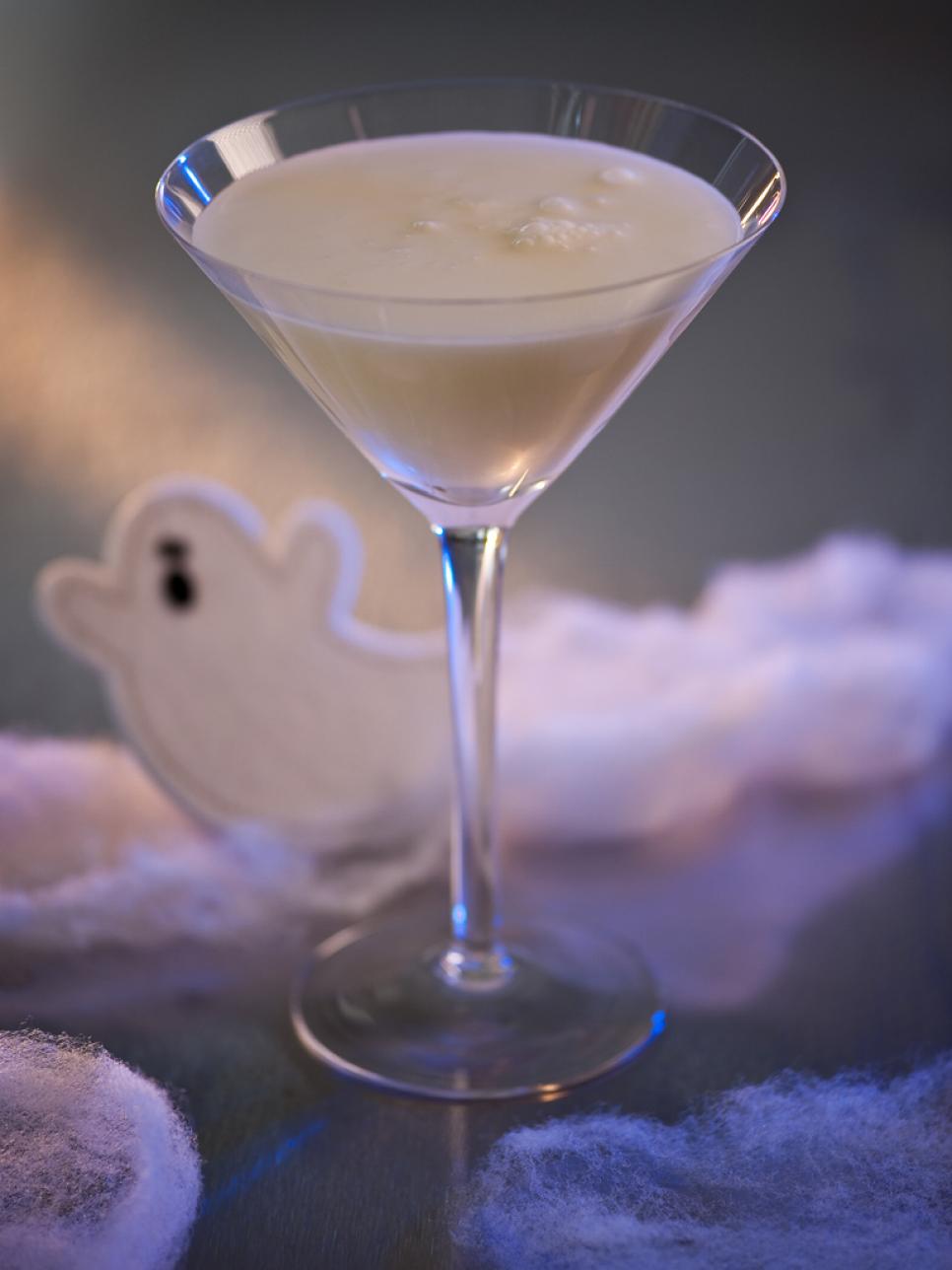 This ghostly white cocktail tastes just like a milkshake. Mix vanilla simple syrup, cream, vodka and soda, and serve it like a martini!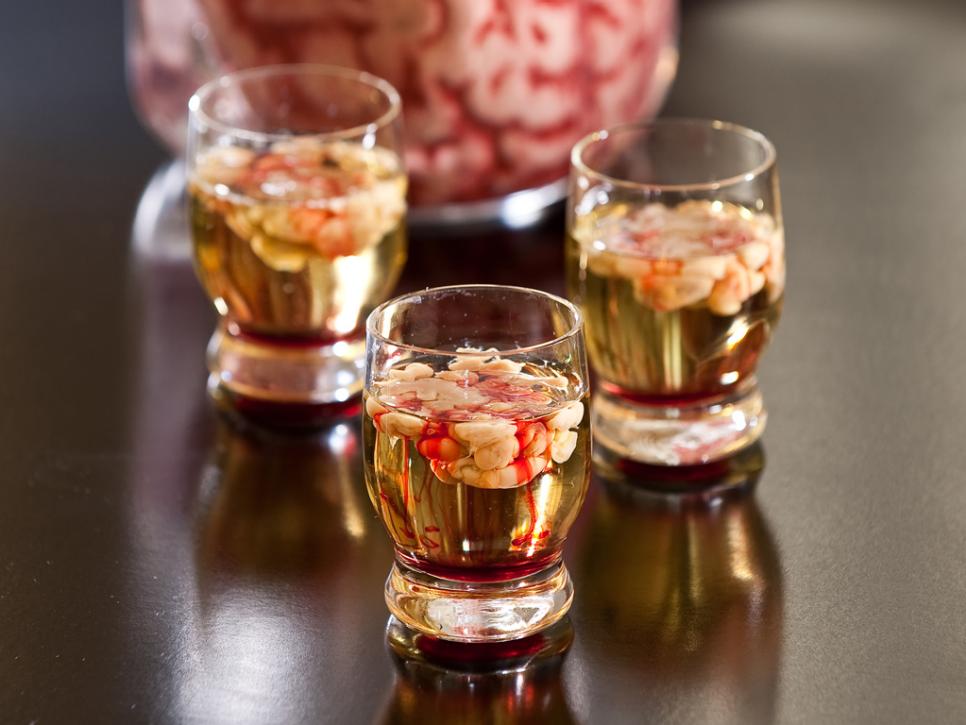 This creepy shooter might be a little difficult to take down. Add chilled vodka and lime juice to the glass, then carefully use a straw to add Irish cream on top. The acid in the lime will cause the cream to curdle and create blob of brain.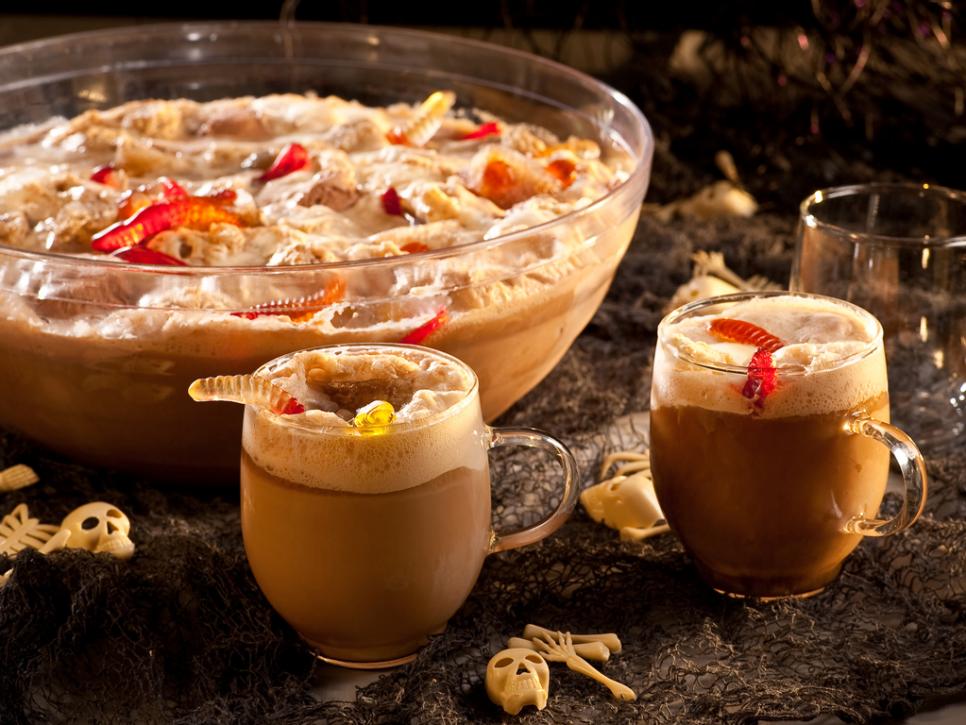 If you're kids are feeling a little left out on the fun drinks or there will be kids at the party, whip up this mixture for the little ghouls. A little frozen yogurt and root beer could add to that insane sugar rush that we call Halloween.
For more drinks, visit HGTV.com! All pictures are credits to HGTV.com.