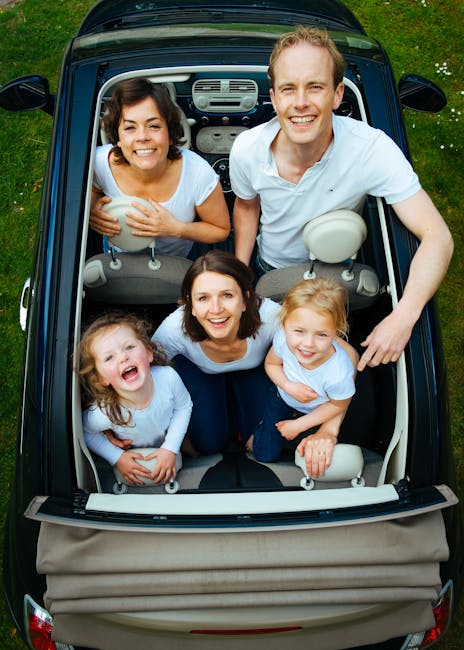 In about a month, the kids will be out of school and free for the summer. If you're a family that likes to take advantage of their days off during the summer, then you'll need to know where the hottest vacation destinations will be this summer! Here are the top 10 for 2018:
1. Ocean City, MD
Ocean City, Maryland is an affordable, kid-friendly, and classic American beach. You'll find the amusement park rides, stretches of sand, and carnival lights the perfect entertainment for your family.
Popular Attractions:
Ripley's Believe It or Not! Museum
Assateague Island National Seashore
Ocean City Beach & Boardwalk
Trimper's Rides & Amusements
Jolly Roger Amusement Park
2. Puerto Rico
With all the resorts and clubs, Puerto Rico makes a great destination that is like a home away from home. Large waves for surfers and clear waters are just some of the amazing attractions Puerto Rico has to offer.
Popular Attractions:
Bioluminescent Mosquito Bay
El Morro (Fuerte San Felipe del Morro)
Flamenco Beach
Sun Bay
El Yunque National Rain Forest
3. Niagara Falls, Canada/NY
This summer, visit one of the top natural wonders of the world. Niagara Falls is a mouth dropping attraction that will have the entire family amazed.
Popular Attractions:
Maid of the Mist
Niagara Parks Botanical Gardens & Butterfly Conservatory
Old Fort Niagara
Niagara Glen Nature Reserve
Journey Behind the Falls
4. Myrtle Beach, SC
Myrtle Beach has been a top family vacation spot for many, many years. It boasts amusement parks, outlet malls, golf, and pirate-inspired revues.
Popular Attractions:
Myrtle Beach
Mt. Atlanticus Miniature Golf
The Carolina Opry
Ripley's Aquarium Myrtle Beach
Family Kingdom Amusement Park
5. Bahamas, Caribbean
There are approximately 700 islands that make up the Bahamas! They are a hot destination all year round, luring visitors with their white-washed shores, scuba-diving, and luxurious accommodations.
Popular Attractions:
Atlantis Bahamas (Paradise Island)
Lucayan National Park (Grand Bahama Island)
Queen's Staircase (New Providence Island)
The Glass Window Bridge (Eluethera)
John Watling's Distillery (New Providence Island)
6. Minneapolis/St. Paul, MN
The artistic, architectural, and theatrical renaissance of Minneapolis and St. Paul has made this region of the Midwest culturally abundant. This make Minneapolis and St. Paul a fun and educational journey for the whole family.
Popular Attractions:
Chain of Lakes
Stone Arch Bridge
Guthrie Theater
Mill City Museum
Mall of America
7. Virginia Beach, VA
Split between a party spot for local college kids, a haven for families, and a renaissance beach town, Virginia Beach lures people from Ocean City, Outer Banks, and Myrtle Beach.
Popular Attractions:
Virginia Beach Boardwalk & Beachfront
First Landing State Park
Sandbridge Beach
Virginia Aquarium & Marine Science Center
Cape Henry Lighthouse
8. Hamburg, Germany
If you're looking for a destination to take the family out of the country this summer, look no further than the bubbly, northern Germany city of Hamburg. You'll enjoy its historical beauty and cosmopolitan vibes.
Popular Attractions:
Alter Elbtunnel
Planten un Blomen
Fish Auction Hall & Market
Town Hall (Rathaus)
Miniatur Wunderland