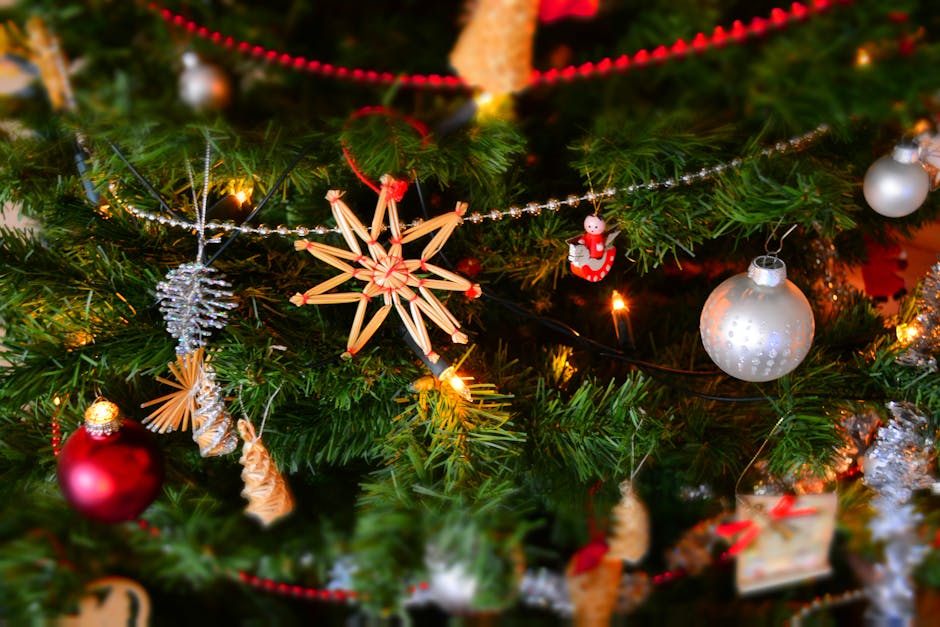 Want to change up your tree this year? Here are some decorating ideas to make your tree look gorgeous and stand out.
1. Classic & Mod
Combine trendy and traditional with classic silver and gold ornaments, or beaded garland with a monogram topper to keep it simple.
2. Match Your Home
Regardless of your home style, you can match your tree to the style of your living room. Have purple and pink accents in the room? Decorate your tree with purple and pink ornaments, garland, and ribbon.
3. Simple Yet Bold
Keep the tree decorations simple and choose a bold tree skirt. You don't even need ornaments, just white light and some garland to let the bold patterned skirt stand out.
4. Glitz and Glam – Budget Friendly
Choose a flashy and fun theme for this year's tree with sunburst, pops of bright colors, and a white tree.
5. DIY Ornaments
Homemade ornaments aren't just a project for the kids. Break out the hot glue gun and create your own ornaments for this year or even the next!
6. Shiny Ornaments
Glass ornaments give a designer look to your tree while remaining contemporary or classic. You can choose classic spherical ornaments or tear drop shape to make it modern.
7. A Pop of Color
Even if you aren't a normal accent color decorator, use the holiday season to break out that rainbow. Tis the season to go overboard, so look for ornaments with bold blues, bright greens, pinks, purples, and choose metallic accents like silver and gold.
8. Vintage Chic
If you enjoy a vintage look, transform antique knickknacks or pictures into cool ornaments and fashion your tree like the old, simpler times.
9. Spray-Paint!
That's right: spray-paint your tree. Make another bold statement by spray painting your tree with a coat of your color choice and fashion it with bold colored decorations.
10. Deck the Tree with Tons of Tinsel
Tinsel can be your enemy, or your best friend. Incorporate the sparkle with the subtle charm of a white tree and add amounts of soft silver and light gold tinsel.
12. Sweet Tooth
If you used to put real candy on the tree growing up, bring that tradition back. Get whimsical and hang packaged candy that typically has a longer shelf life (hard candy like lollipops and candy canes).
For more inspiration and ideas for your tree, visit HGTV.com where they have pictures from the original article!