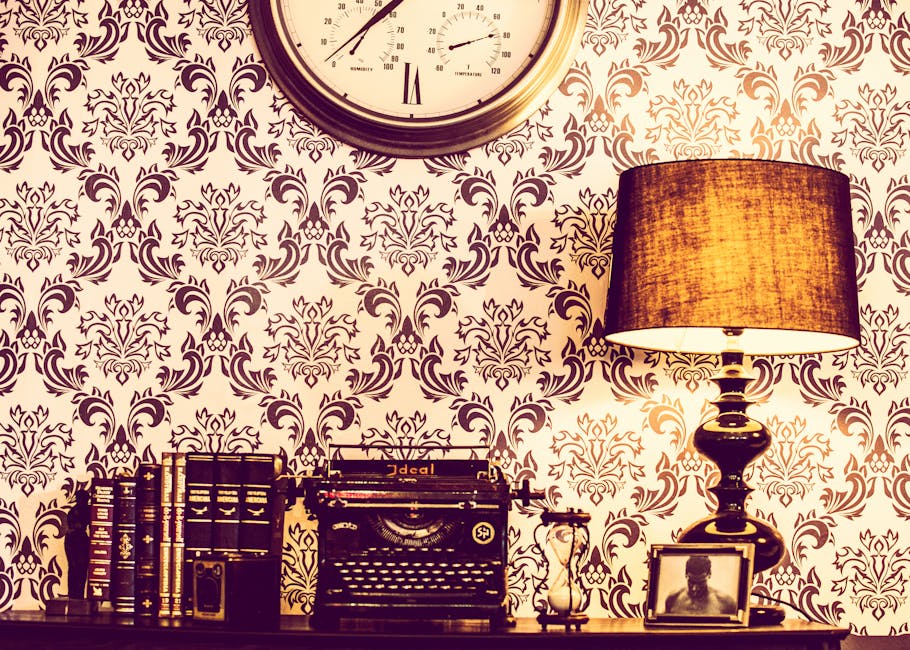 Decorate the Dresser Drawers
Instead of settling with traditional drawer liners, find a patterned wallpaper that fits your room décor. Or, if you have leftovers from using wallpaper in another room, it's a perfect way to put the extras or leftovers to use.
Spruce Up the Bookcase
Create an eye-catching focal point of any room by decorating the inside walls of your bookcase with a bold pattern.
Add to the China Cabinet
A great way to display your treasured china or glassware is to create a romantic background for display. A floral wallpaper is usually a safe bet for the china cabinet to give it a vintage charm.
Wallpaper on the Ceiling
There are more than just four walls in a room. To decorate a bedroom or other private room, slap some bold-patterned wallpaper on the ceiling with a coordinating hue.
Add Texture
Bold-patterned paper isn't the only option for your wallpaper décor. Grasscloth creates an organic texture with a subtle pattern.
Stair Risers with Wallpaper
You can add pattern or color to a staircase using wallpaper, acrylic sheeting, and decorative hardwood. As an option, you can alternate coordinating patterns for a custom look.
Transform a Dresser
If you've got a very basic, flat-front dresser, you can get a sample sized roll of wallpaper to decorate the flat exterior of the dresser drawers.
Transform a Vanity
If you have an old vanity in your bedroom or bathroom that needs a little updating, you can layer it with a patterned paper to give your vanity a new life.
Create an Art Gallery
Whether it's samples of wallpaper or leftover from another location in the home, framing leftover pieces can create a great focal point on a blank wall.
Wallpaper Photo Mats
If you have a collection of black and white photos, or silhouettes, you can us wallpaper as a mat to display your collection.
For more ideas on how to use wallpaper to decorate, visit the original article on HGTV.com.