One of the many features of Encinitas is all the various yoga classes and instructors throughout the city. Plenty of residents and vacationers like to unwind with a good stretch, whether it be on the beach on a summer morning or in a class among other aficionados looking to improve their mind, body, and spirit.
Now, the city of Encinitas has yoga for seniors on Mondays and Wednesdays at the Encinitas Senior Center on Mondays and the Cardiff Library Community Room on Wednesdays. There are licensed yoga instructors who are very familiar in a new style of "Hatha Yoga" specially focused towards helping the range of motion of seniors. It is run by Silver Age Yoga, a non-profit yoga organization that aims to teach yoga to the elderly at no cost whatsoever.
All you need to do is attend the classes (Mondays at 2 pm at the Encinitas Senior Center and Wednesdays at 3 pm at the Cardiff Library), have an open and willing mind, and a good attitude. Yoga isn't something you just jump into, as it takes a gradual process of opening up the blood flow and stretching the muscles to their full potential. The classes are not too rigorous and the teachers are specifically trained to assist those with little to no range of motion, so you will not be abandoned in any awkward poses. The teachers are there to help and they are ready and willing to assist you as you heal your body, mind, and spirit!
Here's a video from the Silver Age Yoga website for you to look at and see if Senior Yoga in Encinitas is right for you!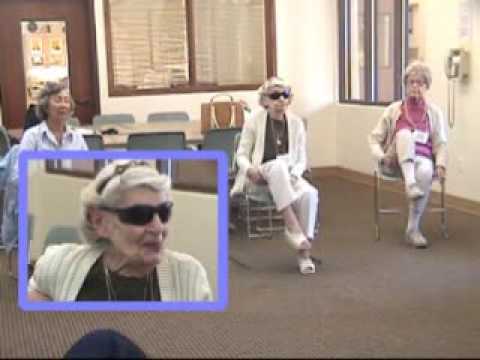 And remember, if you're looking to buy or sell your Encinitas house, be sure to contact me for some helpful hints and tips on selling or buying a home the right way with an experienced Encinitas Realtor!