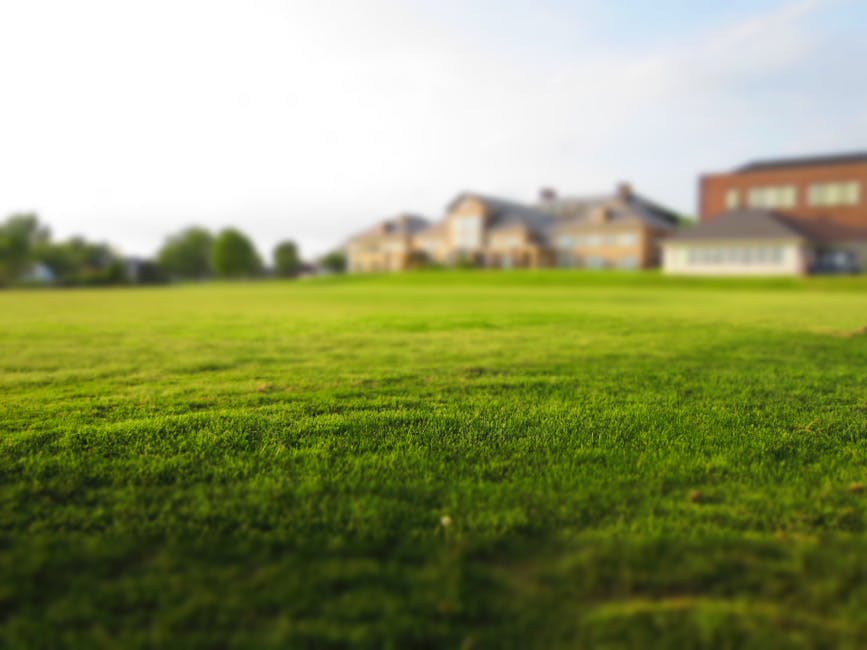 If you've noticed that, regardless of how much you care for it, your lawn just seems to dead? There are common mistakes that people make when it comes to caring for their lawns. Here are some of the things you could be doing that kills the grass.
1. Improper watering
The number one mistake made is watering incorrectly. Home owners either don't water at all or drown their grass. You should be watering approximately an inch a week if you live where there is good rainfall. If you don't, you may need to adjust it based on where you live.
You could also invest in an irrigation system to help you monitor the watering level. Not only can it help maintain a schedule, but there are some systems that have rain or moisture sensors.
2. Planting one type of grass or the wrong kind
You may not have known, but the more variety in your lawn the healthier it is. When you're planting seeds, you should choose a variety, so your long is more likely to last through bad weather conditions. You should also determine what type of grass will be better for your environment.
3. Not taking soil health seriously
The health of your lawn starts from below the surface. You should be aerating your lawn every one or two years, depending on the soil. Aerating is when you put small holes in the lawn, so water, air, and nutrients can reach the soil.
You should be soil testing every 3 years or so to determine what nutrients your lacking to purchase the right fertilizer. Then, make sure you're applying the correct fertilizer during the right time of year, in proper amounts, and with the correct applicator.
4. Mowing the lawn at the wrong time
Lawn mowing isn't exactly a fun chore. But, it's important to mow your lawn under the right conditions. It should be trimmed 2 ½ to 3 inches based on the grass type, and no more than a third of the glass blade should be removed at one time. Cutting grass too short stresses the grass blades and they become more susceptible to disease.
Mowing wet grass is also a mistake because moisture weighs down the grass blades and makes it difficult to cut straight. Failing to keep your lawn mower blades sharp will also increase the chances of the grass from developing disease because of the ragged cut.
5. Not knowing environmental stressors
Environmental stressors are conditions that affect the ability of the grass to grow. These stressors can include precipitation, drought, temperature, extremes, construction, and foot traffic – all which can take a toll on your lawn.